All you need to know about the UEFA Nations League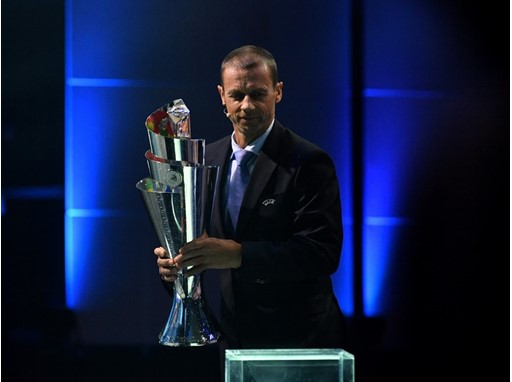 The UEFA Nations League will mean:
An increase in the number of competitive matches
Avoiding meaningless friendlies
National teams will play against sides of a similar strength
The competition will feature promotion and relegation
An additional chance to qualify for UEFA EURO 2020
No additional matches in the international calendar
Football never stops. Matches might end with the referee's whistle, but the game does not stop. On 26 June, while most of the football world was enjoying the 2018 World Cup group stage, the 2018/19 UEFA Champions League was already kicking off.
The World Cup in Russia again highlighted two things. First, the strength and depth of European football. France's fully deserved success means that European teams have now won the last four World Cups. Croatia's wonderful achievement in reaching the final means that three of the last four finals have been all-European affairs. Europe has now provided 13 of the 16 semi-finalists at the last four World Cups. Eight European teams have been World Cup semi-finalists this century, 13 have been quarter-finalists. We are not just producing successful clubs in Europe, but a rich seam of talented players, visionary coaches and competitive national teams.
The World Cup also showed that there is a huge appetite for national team football. UEFA has always been aware of this, and of the fact that national team football needs more than biennial summer showcases. Supporters realise that most friendlies fail to deliver competitive and meaningful football. The relationship between club and national team football needed rebalancing.
That was the thinking behind the UEFA Nations League, which kicks off on 6 September. The first week features France v Germany, England v Spain and Spain v Croatia. The four group winners in League A will compete in next summer's UEFA Nations League finals.
In every even year there are World Cup or EURO champions; now in every odd year there will be a UEFA Nations League champion. Football is about competition and now, just like in club football, there will be a national team champion at the close of every season.
For middle-ranking and smaller nations, the UEFA Nations League offers an extra way to qualify for EURO final tournaments, and teams who have struggled against sides ranked considerably higher than them will now get the chance to take part in balanced matches.
The UEFA Nations League will help UEFA to continue to deliver for its member associations meaningful matches, intense competition, balance, opportunity for improvement, and the world's best football.
CONTACTS
UEFA Media & Public Relations

CH-1260 Nyon 2

Switzerland

+41 848 04 27 27
MORE FROM Events
SUBSCRIBE TO RSS FEED
XML